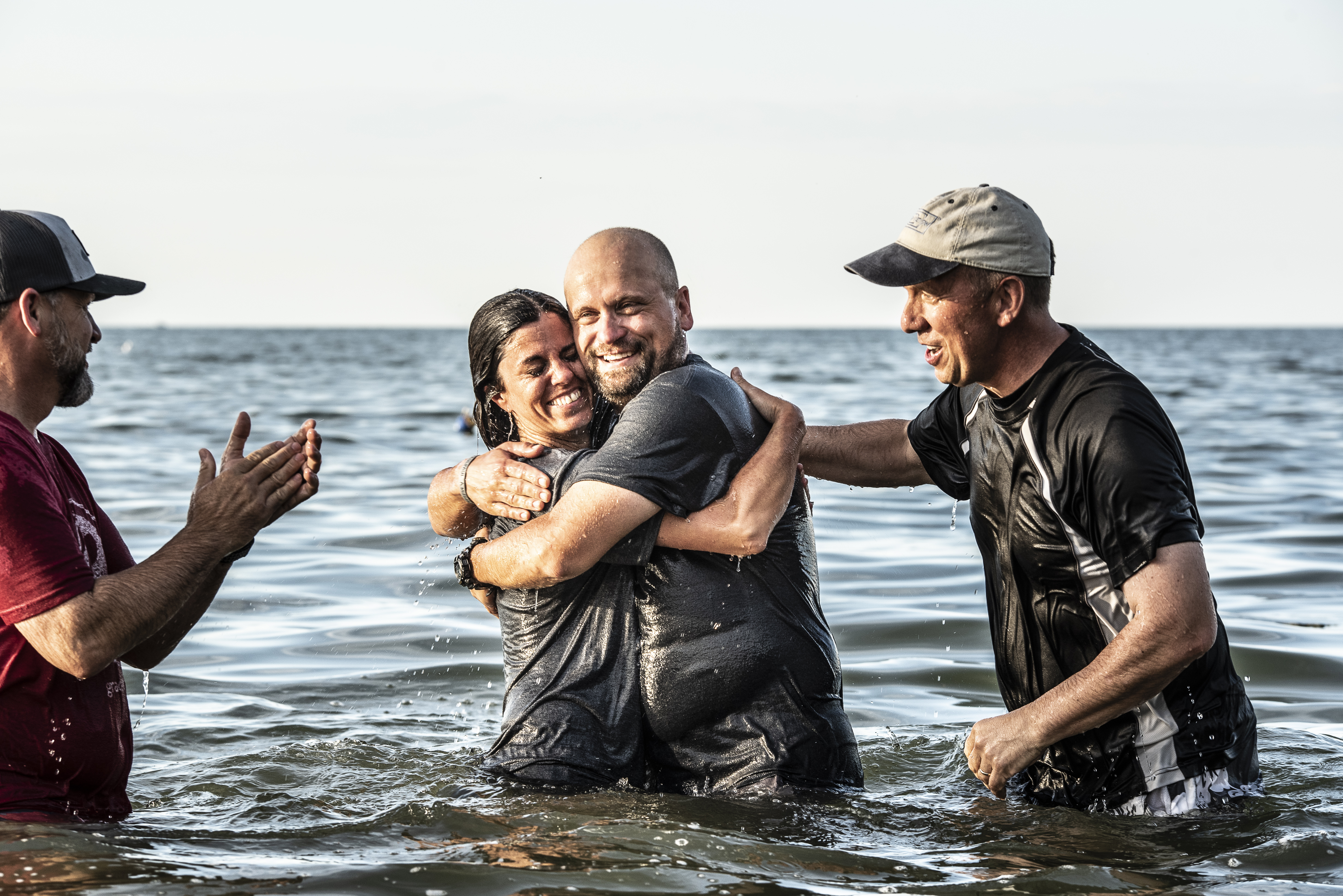 Note from PJ – January 29
Have you taken this key step in your spiritual journey?
The Bible clearly teaches that baptism is a major step of obedience in our surrender to Christ: "Repent and be baptized, every one of you, in the name of Jesus Christ for the forgiveness of your sins" (Acts 2:38).
Baptism allows you to share your decision to put Christ at the center of your life. If you'd like more information about baptism, click here. I promise they'll be indoors this time.
Since their election last week, the Elder Nominating Committee has begun their consideration of which individuals might serve as Elders at Grace. Our Elder Team is made up of men with diverse career experiences and cultural backgrounds with this in common: a seasoned maturity in their Christian faith, and a commitment to the spiritual guidance of Grace Church.
You can see the list of our current Elders here. Nominations for new elders are being accepted through March 6th. Does God bring to mind a Grace member who fits the qualifications of an Elder? Read Titus 1:6-9, 1 Peter 5:1–4, and 1 Timothy 3:1–7 for those. If you'd like to nominate them for that opportunity, first ask that person if they are interested, and then send an email or drop a written note at the church office ("Attn: Nominating Committee").
Have you been following the One Story that Leads to Jesus Bible reading plan? This week Mary and I felt there were some chapters this week that were harder to get through than others. One of those was the instructions for building the Tabernacle, along with the lists of names. When you arrive at passages in scripture that document projects and survey family trees, you can feel the freedom to read through those more quickly than others. Don't let those kinds of sections keep you from exploring the treasure of the Word of God.
One of the reasons we love this plan is how easy it is to get back on track if you've fallen behind. If you tap the three dots at the top right corner, you'll see a "catch me up" option. Even if you're just hopping into the plan today, you'll be able to catch up on what you've missed, or read at a pace that works for you.
I'm so grateful that Jesus is the Leader of our church family and we can trust him for our future!
– Pastor Jonathan Schaeffer