At Grace YA, we are committed to walking with young adults on the journey through this unique season of life by creating consistently welcoming social spaces, cultivating meaningful conversations, and presenting the transformative truths found in scripture in ways that are relevant and contextualized to the young adult experience. All of this is done in the context of our larger family at Grace Church, in which young adults find countless opportunities to belong, grow, and contribute meaningfully to our collective mission.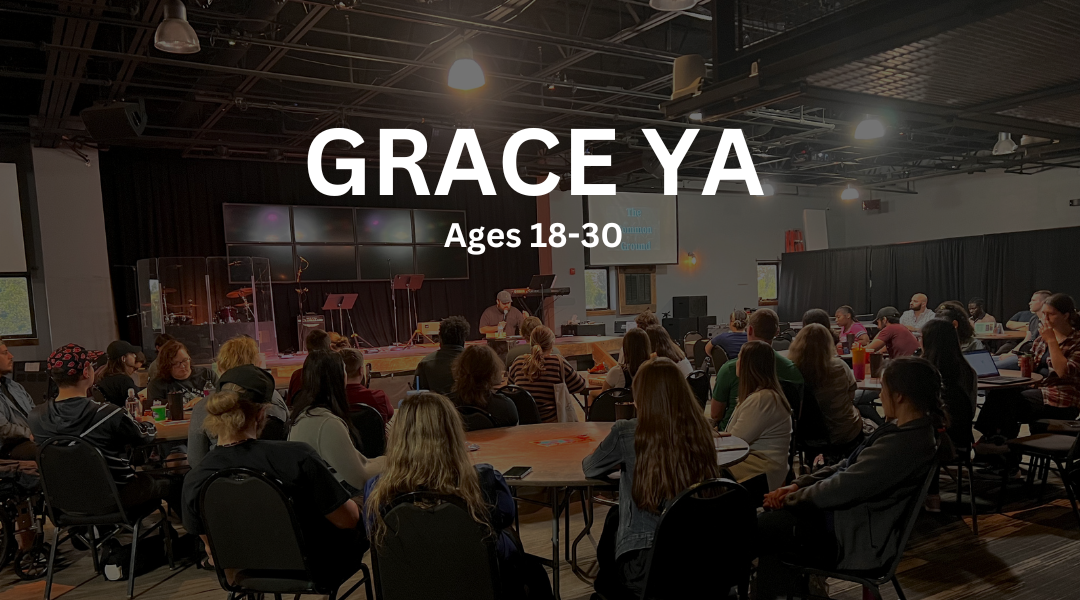 Wednesdays at 7pm
The Venue (Upstairs, Room 204), Middleburg Heights Campus
It's a weekly venue to make friends, learn about the abundant life found in following Jesus, and engage in meaningful conversations in a round-table setting. Whether you're just looking for a place to make friends, exploring the Christian faith, or are a long-time Jesus-follower, you will be warmly welcomed!
This ministry is for single and married young adults. If you've got kids, childcare is available in our Grace Kids classes downstairs.
Sundays at 12noon
Room 203 at the Middleburg Heights Campus
YA: College is where 18-24 year-olds gather to discuss topics that we think about all the time, but maybe not out loud. Trust and friendship are developed as we talk through relevant issues honestly. We learn what the Bible has to say and listen to one another as we wrestle through finding the Truth and then applying it to our lives. All are welcome to join the conversation, no matter your belief system. Wherever you're coming from, we'd love to meet you, hear your thoughts and become friends!
We want you to feel comfortable from the moment you walk in the door.
If you'd like to let us know you're coming, or ask any questions about what to expect, just hit that button below!
Plan Your Visit
Join our group chat on Discord to interact with other Young Adults for mutual encouragement, spontaneous meet-up opportunities, announcements, discussions, and more.